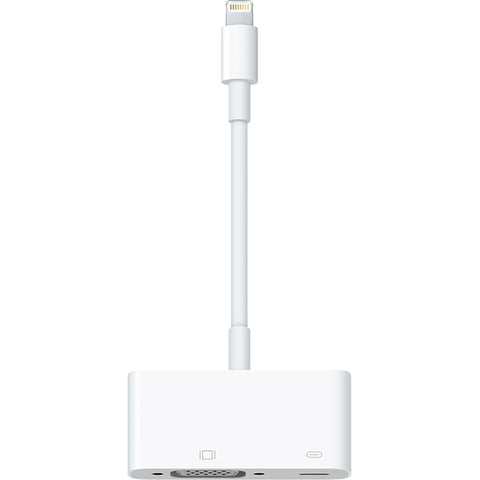 APPLE Lightning to VGA Adapter
3% ( Rs. 98 ) Cash back for all payments (DDR Cashback).
30% discount on Mobile Protection Plan.
---
Put your slides, movies, photos, and everything else on your iPad with Retina display, iPad mini, iPhone 5, or iPod touch (5th generation) with Lightning connector on an even bigger screen: a VGA-equipped TV, monitor, or external projector for video mirroring.
The Lightning to VGA Adapter mirrors exactly what you see on your screen so that everyone in the room can enjoy it.
The Lightning to VGA Adapter supports video mirroring on all compatible devices.
---