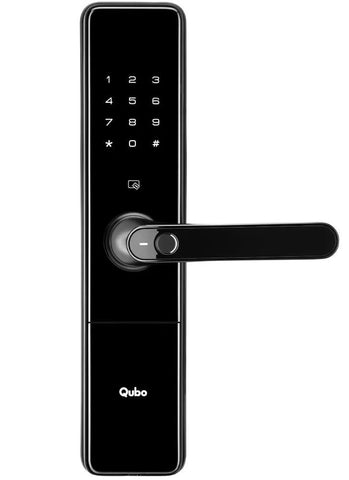 QUBO Smart Door Lock
Rs. 14,490

Save Rs. 15,500
3% ( Rs. 290 ) Cash back for all payments (DDR Cashback).
30% discount on Mobile Protection Plan.
---
5- WAY UNLOCKING : Unlock using Fingerprint, Passcode, Bluetooth Mobile APP, RFID Acces card, or Emergency keys
Register upto 50 Fingerprints. Get 2 RFID Access Cards. Keep a tab with Activity logs via BLE Qubo Mobile App
Use Pincode with decoy digits to keep you code spy safeShare OTP via WhastApp, SMS or Email for Unexpected Guests/housekeepers.
The lock is not suitable for entrances with double doors.Material Aerospace grade alloy body, Finish: Premium Mirror Finish.
---